I want to introduce you to one of my new blogging friends Casey Wiegand.  She writes a beautiful blog about family, art, faith and everything in between.  She's also an artist and has some incredible pieces available.  Check it out!  I promise you won't be disappointed.  Today Casey is sharing one of her kiddos favorite meals.
What is Aiden's favorite thing to eat?
My child doesn't like very many things. I tend to be picky as well, so I can't blame him!
This meal he will eat PLATE-FULLS. I make it one-two times a week! Enjoy!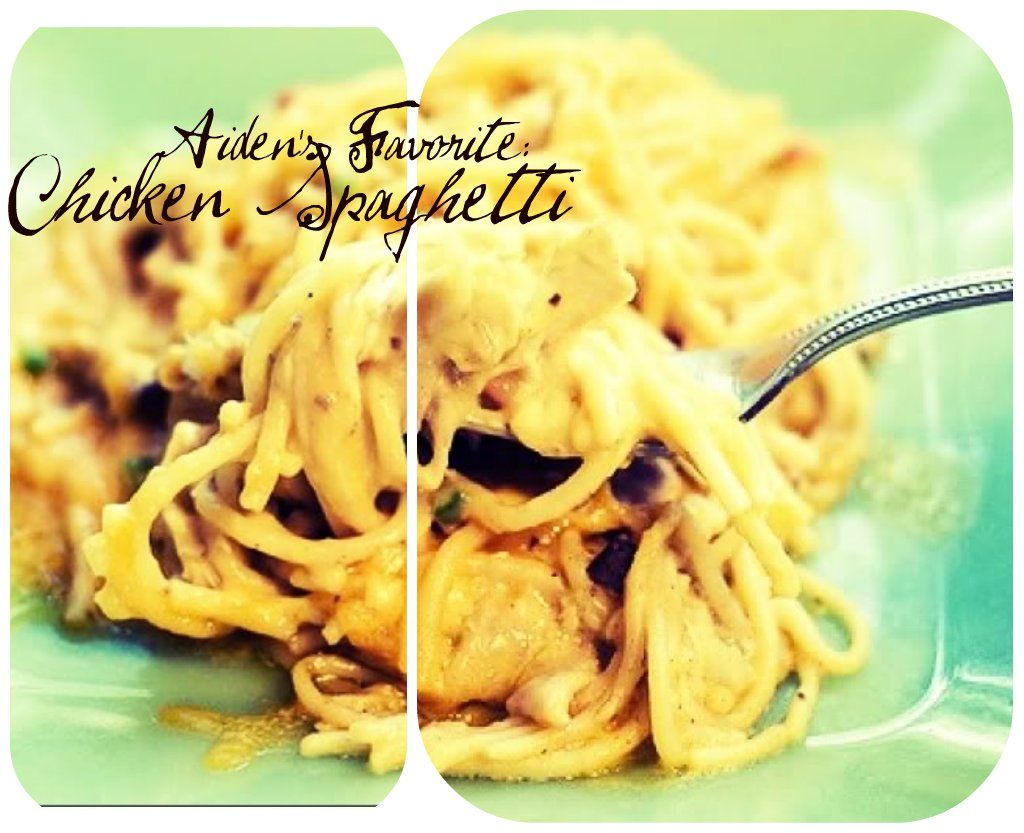 raw noodles
grated cheese
1 can of cream of chicken
1 can of cream of mushroom
chicken
(if you want you can add black olives & rotel….we leave these OUT!)
Cook chicken (or buy it cooked at the store). When I cook chicken I let it sit all morning in a ziplock bag filled with ranch dressing. I take the raw chicken out, still covered in ranch, and place it in the oven for 1 hour (350 degrees).
Shred your chicken into tiny pieces and place in large bowl. Mix in your 2 cans (cream of chicken, cream of mushroom).
Mix in your cooked spaghetti noodles & half a bag of grated cheese.
Pour everything into a casserole dish and sprinkle additional cheese on top.
Place foil on top, cook one hour at 350 degrees.